Online PC shop for Imperial College staff and departmental needs. Featuring a bespoke administration interface capable of expanding the product range.
Developing the Landing Page
Purchasing Process based on a 5 step "wizard" configuration to improve user experience
Project Developed in ASP Classic, Javascript and SQL Server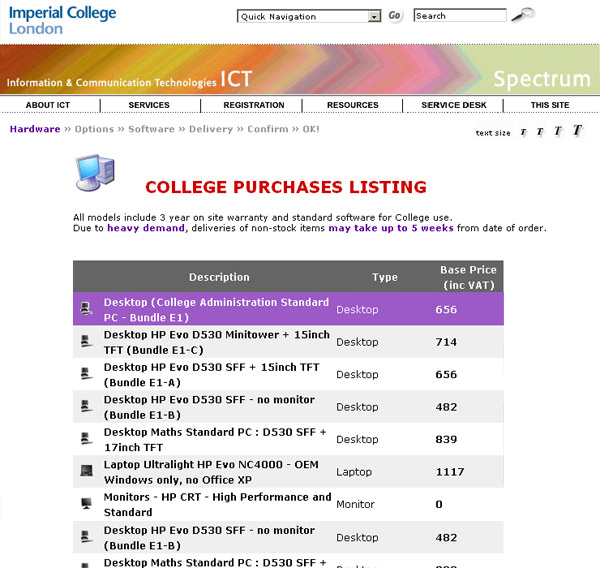 Completing the Purchasing Process (Confirm Order)
Pruchase process completed
Order Confirmation Email sent to user
Details of the order are stored and forwarded to procurement department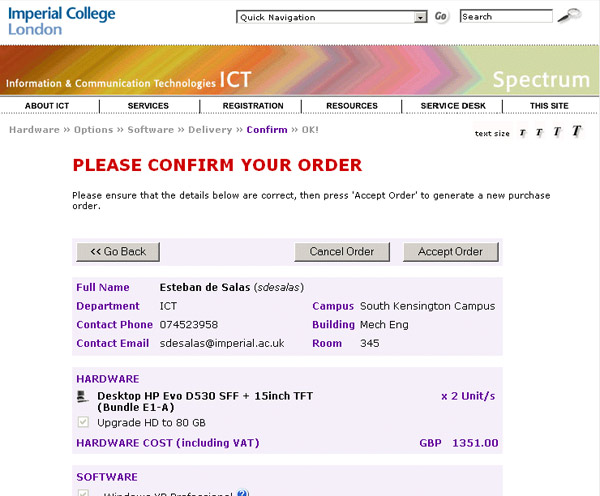 Designing the Administration Interface
Add New Products, Edit and Delete Existing Products.
Integrated into existing Imperial College web templates.
User Interface simple and easy to use.