A web front end for existing Imperial College Service Desk software so that users can access the problem ticketing system and check status directly.
Designing the Landing Page
Contents of landing page are largely dictated by existing application
Marval API is used to link up with core CGI and database.
Users are able to create tickets or view existing requests.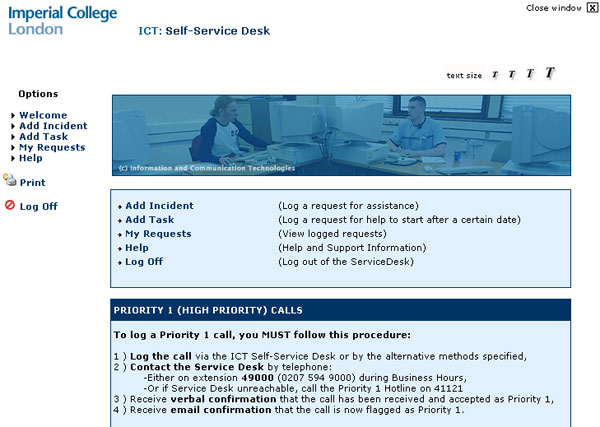 Template for Adding Incidents to the Database
Query information is largely based on existing database fields
Interaction via CGI into Marval Database
Once form completed, a new incident is flagged and forwarded to the Service Desk or the appropriate IT person.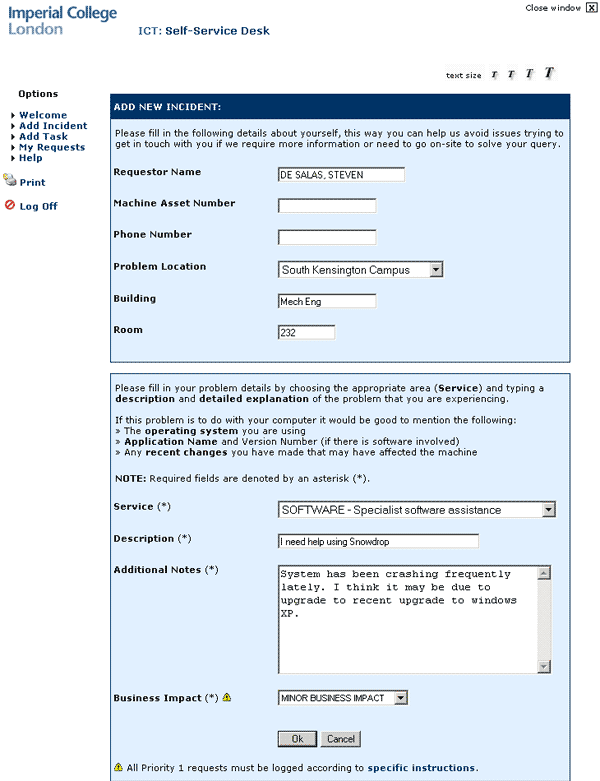 Template for Viewing Current Incidents in the Database
Screen allows current users to read into existing Service Desk database.
Its possible to update current problems so as to notify relevant staff in charge of this problem.