Commission Manager is a trade reconciliation tool enabling brokers and funds in the worlds largest financial institutions to settle their commission differences.
The Project
The project involved a standardized platform to aggregate and manage trade information, commission balances and vendor invoices and payments.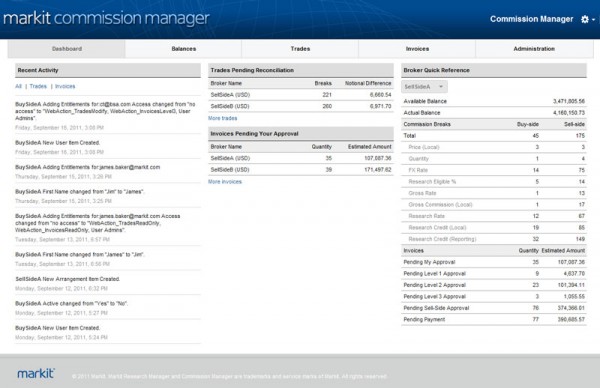 Functionality
Markit Commission Manager enables users to reconcile their trading commissions with multiple counterparties and then instruct those counterparties to pay for research and brokerage services – all from a single platform. This efficient workflow eases the administrative burden of managing multiple commission arrangements.
The functionality is centered around trade reconciliation, raising of invoices and managing balance differences.
Detailed reporting of balance, trade and invoice information
Efficient tools to manage and highlight trade breaks
Administrative configurations for new users, tolerance levels, and arrangements
Compliance tracking of interactions within the Commission Manager system
Business Partner Integration
In addition, it was necessary to provide systems integration with all broker-dealers that were involved in the project.
Comments on the Commission Manager platform

Sofia Rossato – Head of Markit Research Manager at Markit
Markit Commission Manager is the latest addition to our Markit Research Manager range of services. Our objective is to enable investment firms to manage their entire research workflow – including sourcing research, tracking corporate access, voting on brokers and managing research commissions – from one single platform to bring greater efficiency and internal visibility to the whole process. Markit Commission Manager is the final piece in the jigsaw. We have partnered closely with BofA Merrill Lynch, Barclays Capital, Citi, Credit Suisse, Deutsche Bank, Goldman Sachs, J.P. Morgan and Morgan Stanley to ensure the platform meets the needs of the industry.

Frank Volino – Head of Global Commission Management Services at Citi
This platform is good news for buy-side and sell-side alike. It will allow the buy-side to use a standardised set of tools to manage their commission credits at multiple broker-dealers. We are very pleased to be part of this important industry initiative. This platform is in a strong position to become the industry standard.
Commission Manager in the News
---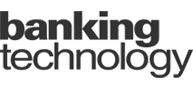 07 Oct 2011
Markit launches commission management platform
http://www.bankingtech.com/bankingtech/article.do?articleid=20000213861
---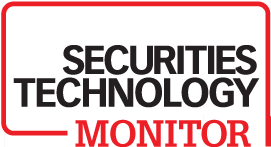 04 Oct 2011
Broker-Dealers Fund Markit's New Commission Management Platform
http://www.securitiestechnologymonitor.com/news/markit-brokers-commission-29174-1.html