A gallery of work by 2 beijing photographers.
Designing the Landing Page
Red/Black striking colours and Palatino Typography.
Landing Page designed in Photoshop using stock of images from photographers portfolio.
Clean, uncluttered look focusing user attention on the featured image.
Flash used for UI enhancements and background music.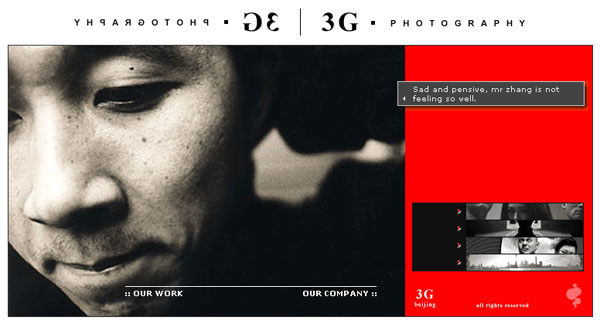 Designing The Sub-Pages
DHTML Menu featuring Layered "Popups" to keep design tidy.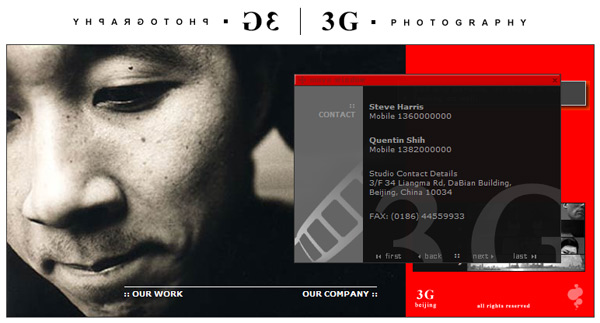 Enabling Draggable Layers
Draggable layers implemented to give "swish" effect.