Value Trader is a tool that calculates stock prices based on value fundamentals from Balance Sheet and Profit and Loss statements. Feel free to use it to determine the financial health and estimated value of your stocks.
Live Address
The Landing Page
The landing page provides concise information on a few selected companies based on a "Watchlist". These are chosen by investors so that they feature every time they come and visit.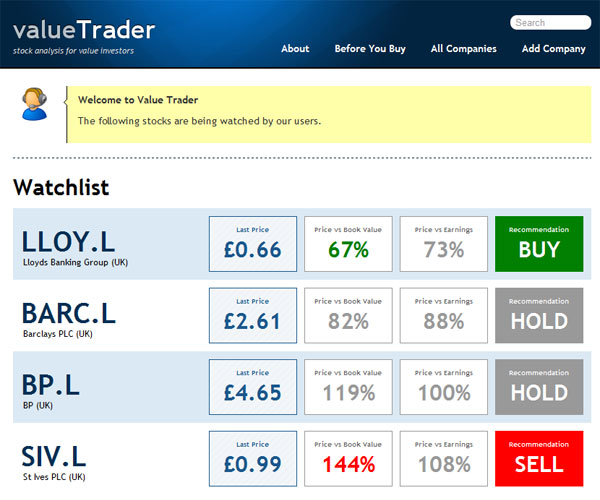 Company Details Page
When drilling down into an individual company. The system provides information by looking at financial data over the past few years to determine general health of the company, as well as provide recommendations based on price (by comparing it to the book value and earnings of the company).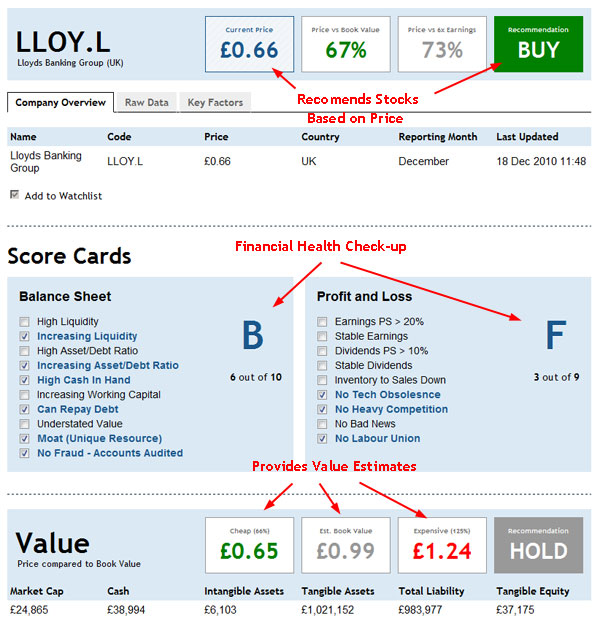 Designed for iPhone
The design has been further enhanced to look good on mobile devices, using a mix of small and large type so the important information is clearly displayed even on a small screen.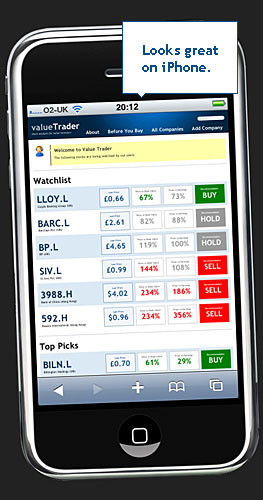 IP Based Security
The website makes use of IP addresses to authenticate users. The following advantages:
Only need to authenticate once (per location).
User locations are traced by a collection of IP addresses associated to an email.
There are measures in place to detect SQL Injection, Denial of Service and Dictionary Attacks. If a single location tries to hack the site all associated IP addresses are automatically denied access.