Dynamic website for Beijiing-based public relations company Aboda.
Designing the Front Page
Black/Green design, use of "diamond" shapes as per existing branding.
Design created in Photoshop, encoded into DHTML using Layered DIV tags.
Supported by all standard browsers.
Designing Sub Pages in English
Menus activated by mouse hover.
English content displayed over the design.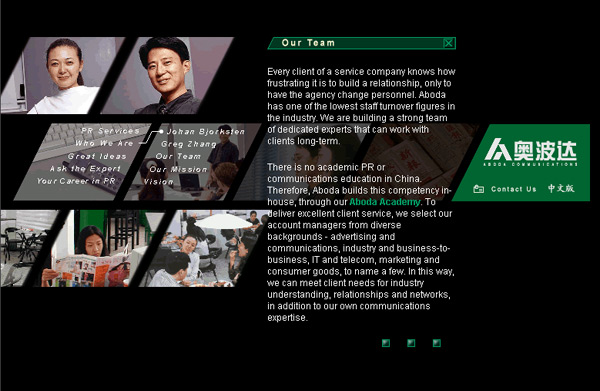 Support for Chinese Version
Chinese version of website supported