A central point of contact for all Nandos' stores. From the central login page each user has a set of applications which they can launch automatically by just clicking on the icon.
Designing the Front Page Layout
3-Column template using highly-colourful branding as per Nandos' image.
Content is based on user profile with 3 types of users: Store Login, Area Manager Login, IT Login
Icon-Based navigation used for launching applications.
"Pass-though" authentication, user login parameters are forwarded to each application using HTTP POST
Login information and Noticeboard.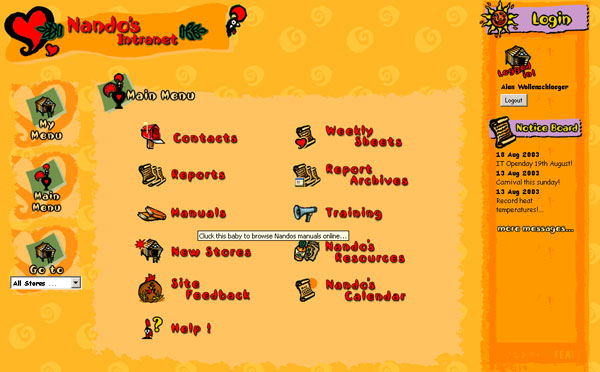 Designing Application Layout for a Store
Sample screen for a Nandos Store Login
Menu contains customised options
Key item is "End Of Day" button that stands sepparate from the rest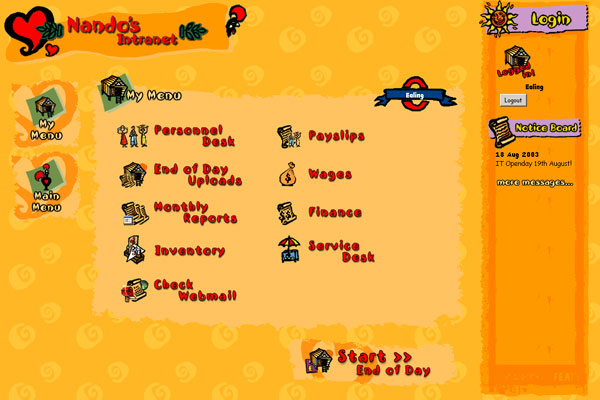 Putting it all together with a Content Management System
Site integrated into ActiveWeb CMS writte in ASP.NET
ASP.NET C# and XML/XSLT based templates to provide flexibility
CMS can add new application for users to launch as needed.