Template design and implementation of Vignette CMS (Content Management System) for Barclays Private Equity, a well known UK and European Private Equity firm.
Designing the Front Page Template
Light-Blue page designed based on Parent Company – Barclays PLC.
Rounded borders implemented in CSS
Highly accessible Menu and Search function using CSS and W3C standards.
No HTML tables.
News / Award boxes implemented as Vignette "content types"
Uses JSP-based component model and Java framework.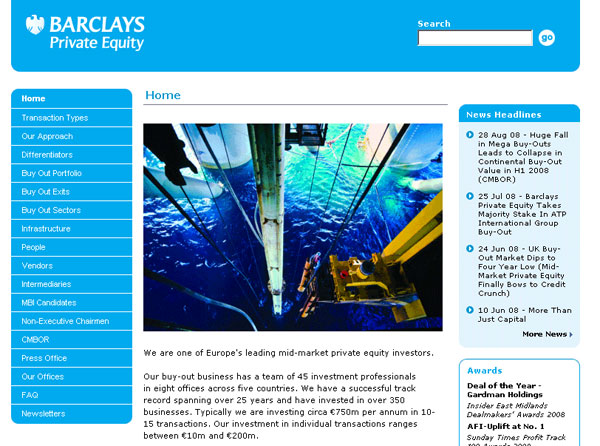 Designing the Sub-Page Template
Mostly based on the home-page with few modifications
Menu implementation using a faded version of Barclays Blue
Collapsable Right-Hand Box model.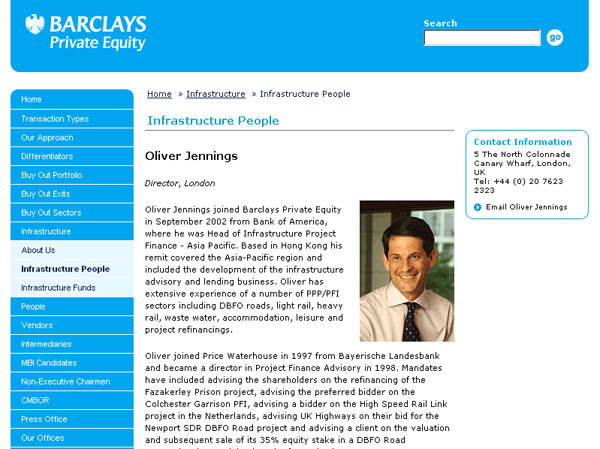 Designing Specific-Area Templates
Mostly based on the home-page
Tabular format based on available data
Using CSS and W3C Accessible specifications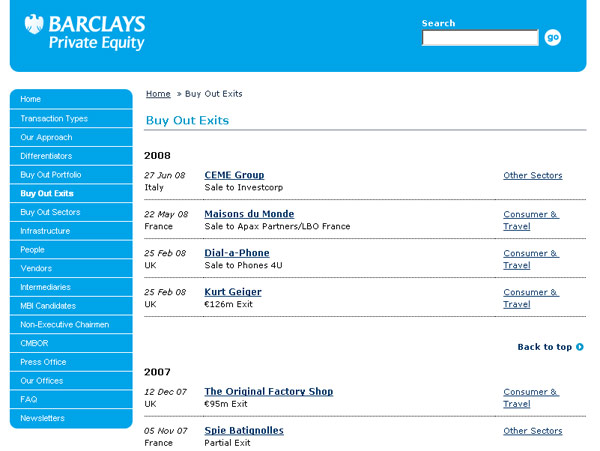 Workflow Implementation
Create content approval workflows in Visio
Export into XML format
Import into Vignette platform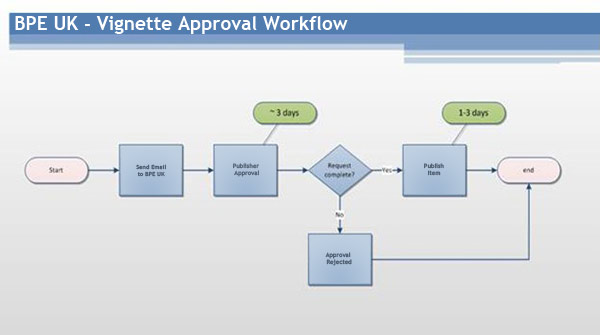 All Together Now
Implementation on Vignette 7 CMS Platform
Proprietary Java framework
JSP, XSLT template component model